Aritaur On The Wire (Faith)
Aritaur On The Wire 'Faith' 
Ch Korifey Onyx JW x Aritaur Love You Long Time BH
DOB 12.09.16
'Faith' is owned by Kate who writes: Faith has been a complete pleasure to own from the minute I brought her home, with a view to training her to become a member of the K9 unit of a Search and Rescue Team. She is currently training as a Level 2 SAR dog and we hope to qualify in 2021. Faith is bold, determined and quite fearless. Her focus is on doing all that I ask of her to the best of her ability each and every time. Faith wants to be with people and has an innate sense of knowing when someone needs a little more from life. Faith enjoys agility classes and scent detection as well as her SAR training. Faith has done some 'disaster' search training deep into underground tunnels and her trust in me and her willingness to please have carried her through all our adventures with ease.
Hips 2:3 (5). vWD Clear, Cardio Troponin normal Feb 21.
For Friday's first litter I chose the super Ch Korifey Onyx – son of Am, Can Grand Ch Dabney's Phenomenon x Ch Amazon Russian Romance JW. 
Faith isn't shown but does far more important things looking for lost people.  
Her owner Kate has decided to co-breed with me to have a litter from Faith in 2021, and we are hopefully expecting good news soon.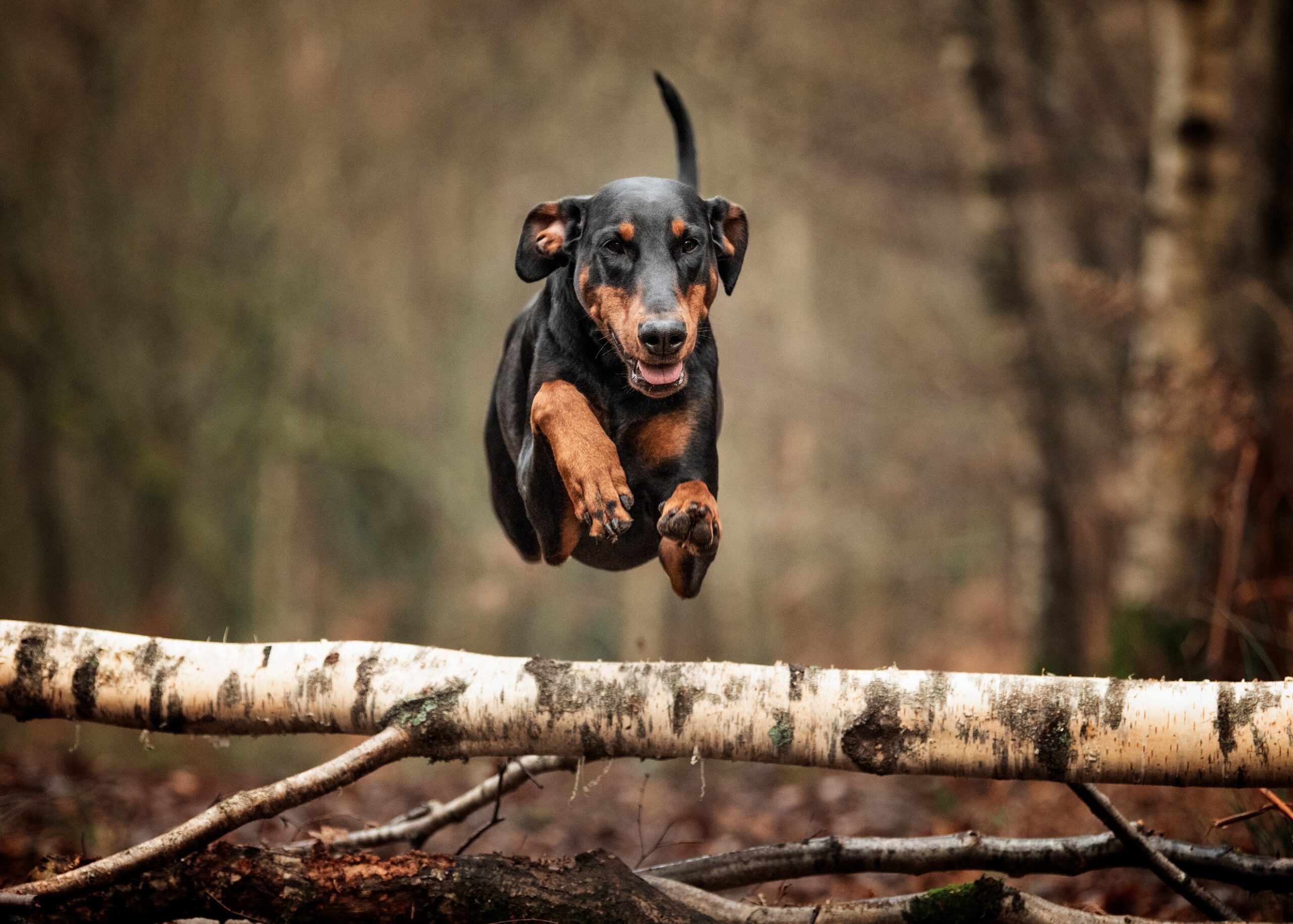 So much like her dam 'Friday', Faith has a great energy and joy for life. I am very happy Kate wanted to have a litter from her, as bitches like this who both work and look good, are too precious to lose from the gene pool.  
Faith in training for Search & Rescue