Dobehaven Atlantic Storm at Dobehaven JW, ShCM x Aritaur Libertine at Cartesca
DOB 16.02.17
Audrey' is owned by Jo Wall and co-bred with us by Deborah Bridges who owns Audrey's dam.
Audrey's sire is the super Dobehaven Atlantic Storm JW, ShCM (son of Aritaur Philosophy) owned by Jo and bred by Jane Ryman. 'Otto' was Jo's first show dog; a big achievement to have won so much with your first dog in showing.
Aritaur is on both sides of the pedigree with a touch of lovely old 'English' Branchhouse breeding.
Jo writes: Audrey is the only Dobe I know who loves swimming, she's your best friend if you're feeding her and is a blanket sucker on the sofa in the evening. Inquisitive and loving at home, loyal and fierce when out, she gives the best smiles. She is a brilliant show bitch and we are excited about her future. We couldn't be without this girl who makes us smile every day.
Audrey hasn't been extensively campaigned as Jo is a busy paramedic, but in just a few shows she won BP at Wales under Dr Tamas Jakkel (Hungary), where she was shortlisted for the RCC at just 6 months, RCC from Jane Brock, and RCC from Rosie Lane, and 1st PG Bitch at Crufts 2019 from T Johnson. As you can imagine, we are all keen to see Audrey back out showing.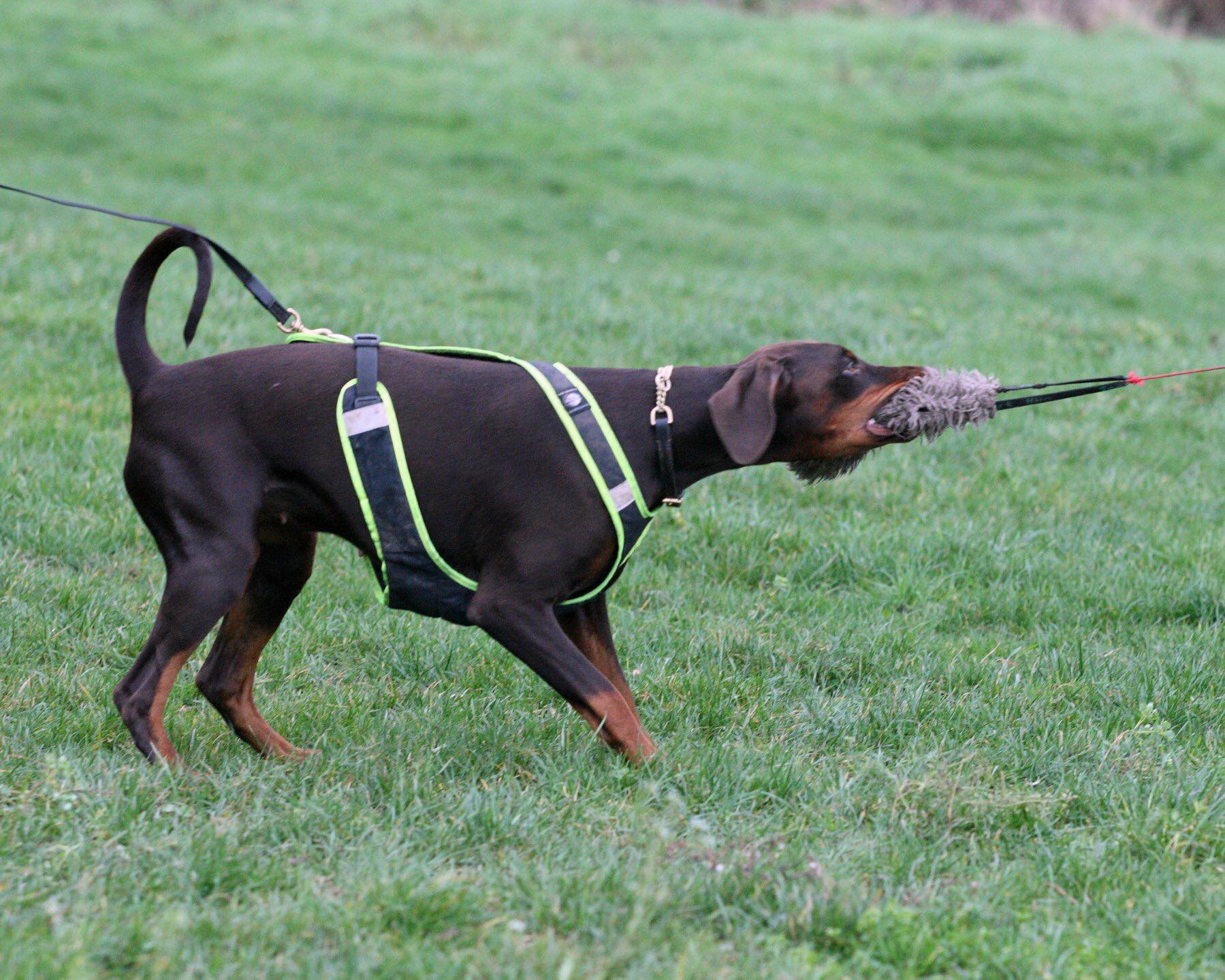 2 RCC's from Junior class from Jane Brock and Rosie Lane